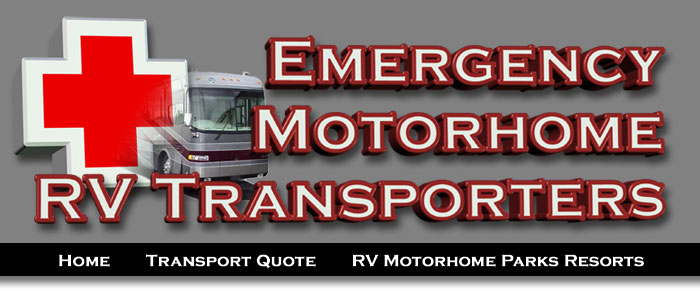 Emergency Motorhome RV Transporters

We provide Emergency Motor Home Transport to your destination of choice. Our Licensed and Insured Motorhome/RV transporters take pride in serving you at your time of need. We do the driving for you when an injury, illness, or emergency comes up. We understand that things happen beyond our control. If you, a family member or friend is unable or just doesn't want to drive we will transport you and your motor home. Relax and enjoy the scenery as your personnel chauffeur navigates the roadways for you.
Please contact our Florida office for a Motorhome/RV transport quote.
319-404-1622
[Home] [Transport Quote] [RV Motorhome Parks Resorts]